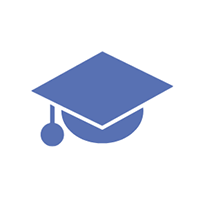 Philip N.
Private tutor in Englewood, CO
Education
I graduated with honors from Colorado Christian University in 2011 with a degree in Business Marketing and Leadership. I was on the golf team all 4 years and managed to graduate with a 3.8 GPA as well. I am highly skilled in time management and study habits as I was a college athlete and a hard worker in the classroom.
Experience
I have spent time tutoring other collegiate athletes and seminary students mostly in English/writing and math. I received a 4 on my AP Calculus test and a 5 on my AP English test in high school. I scored a 29 on my ACT. I want to be a tutor because I love seeing students realize the potential they have and what they can achieve. The most rewarding feeling is knowing you have helped someone achieve their full potential. As I stated before, I am highly skilled in study and time management habits as I was a high performing collegiate athlete and student. I have much experience teaching as I am a golf instructor now. I love to teach and love seeing students succeed.
Availability
Any day at any time
Can Meet
Up to 20 minutes away for no additional charge
Hobbies
I love the game of golf. I teach and play it for a living as well. I also love basketball as I played it all the way through high school. I am a huge college basketball fan and think there is no sporting event that comes close to March Madness!! I also enjoy music and playing the piano. I really relaxes me. I have been happily married for 3 years now. My wife is in graduate school. My biggest passion is teaching and coaching. Any opportunity I get to do those things, I jump on it.
Show More
Inquire About This Tutor
Thanks!
Most tutors respond within 48 hours.
Feel free to contact other tutors while you wait.